HOME TO THE BEST ITALIAN CUISINE
IL CAFFE DI NAPOLI
CAFFE ITALIANO
DAYTIME:
7:30 am – 3:00pm
EVENING:
3:00pm – 10:30pm
SUNDAY:
10:00 am – 5:30pm
Discover our story
Finest FOOD & Great SERVICE
Since 1999
THE NAPOLI RESTAURANT GROUP are a service group consisting of a traditional Italian Restaurant, Caffe Italiano and an intimate Pasta &Wine Bar ,
We seek to capture the essence of Italy. The experience we strive to give our customers is one of exceptional old-world hospitality, friendly, helpful service, and absolutely delicious authentic Italian cuisine.
WHAT WE DO
Only the Finest COFFEE.
Renowned for its Italian Coffee since 2001 IL CAFFE DI NAPOLI sources its coffee directly from our coffee roastery in Naples Italy, where our master roaster Sig Ciro Mazza has long presided over the unique artisan process of blending some of the worlds best coffee harvests
We also source the finest Italian food products, ev olive oils, balsamic vinegars gourmet vegetable's and so much more,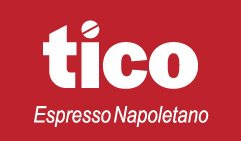 Culinary
ITALIAN EXCELLENCE
Il Caffè di Napoli
Handmade Italian pastry's and delicious sandwich offerings combined with some gourmet products that are sourced locally are prepared and served fresh in our Caffes in addition our restaurant kitchens produce daily lunch specials including freshly prepared pastas & pizza to go.
Our Caffes & Restaurants also offer a daily bespoke office delivery service Please contact us directly or visit our online office delivery webpage
FROM THE KITCHEN
ALL DAY caffE
Located alongside our Restaurant Menus our CAFFE MENU is designed for those requiring a light snack or refreshing cocktail, there is also a large selection of our best Italian wines and sparkling chilled Prosecco which are available by the glass,
Perfect for pre-theatre or just a light refreshment after work with friends
Evening and weekends Menu
CAFFE EVENING MENU
When we talk about the slow food movement be sure we are not talking about our food or drink service being slow, We are talking about a relaxed unrushed time to sit and savour,
Our approach is based on a concept of food that is defined by three interconnected principles: good, clean and fair.
GOOD: quality, flavoursome and healthy food.
CLEAN: production that does not harm the environment.
FAIR: accessible prices for consumers and fair conditions and pay for producers.